Here's how to sign in to Plex from a Computer:
1. Go to plex.tv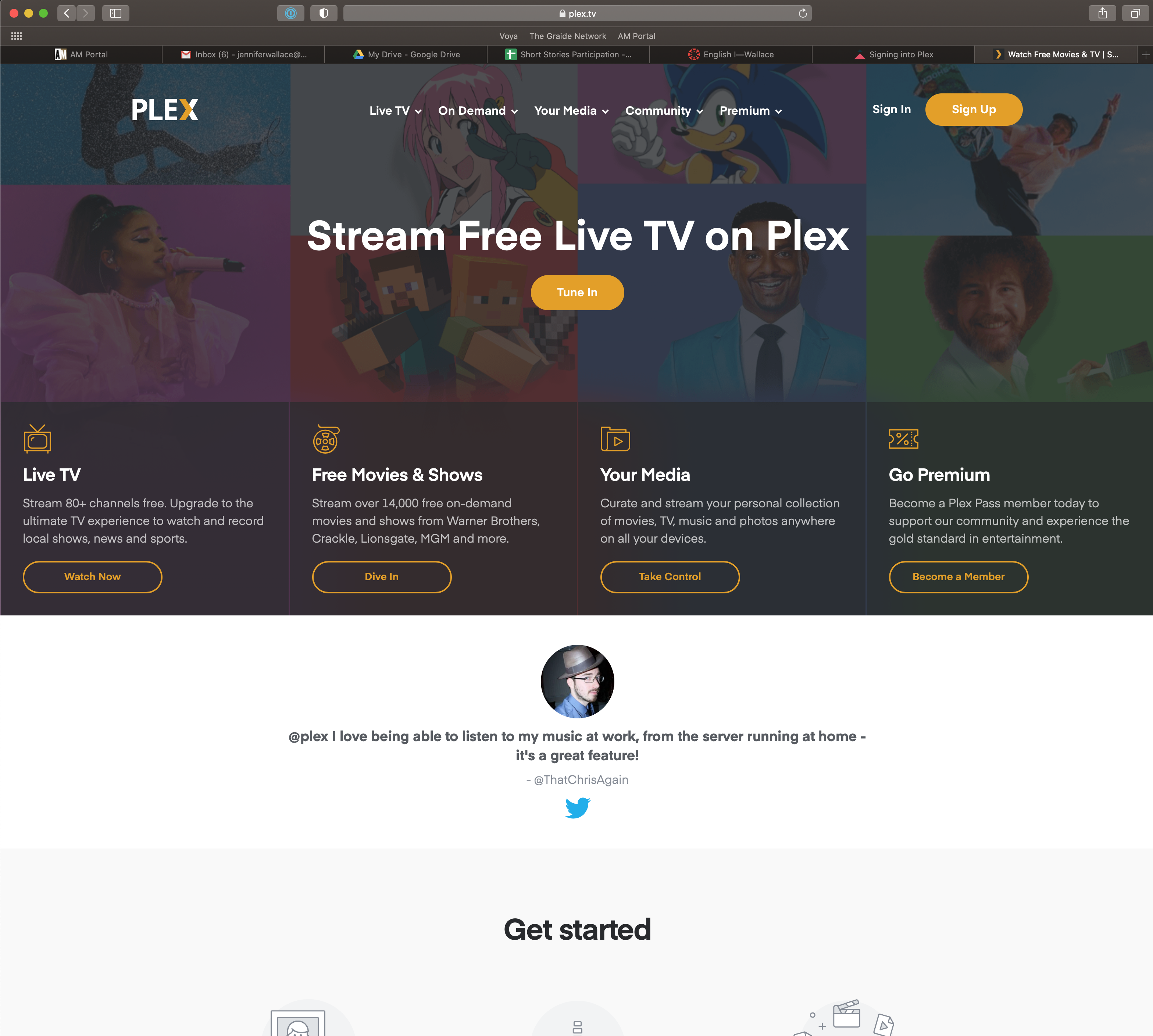 2. Select "Sign In" in the upper right hand corner of the page.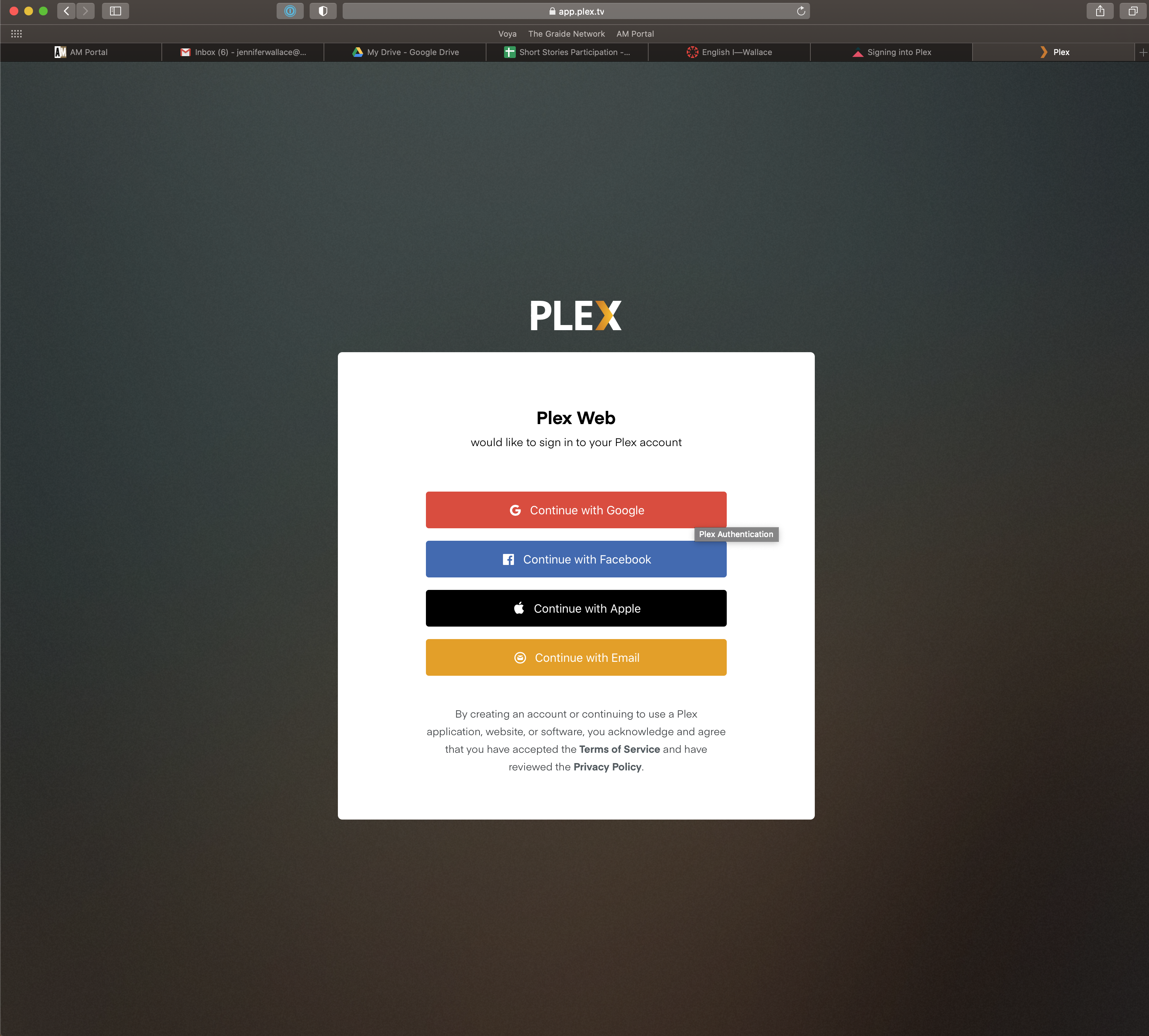 3. Select "Continue with Google" and select your Mitty email or log in with your Mitty email.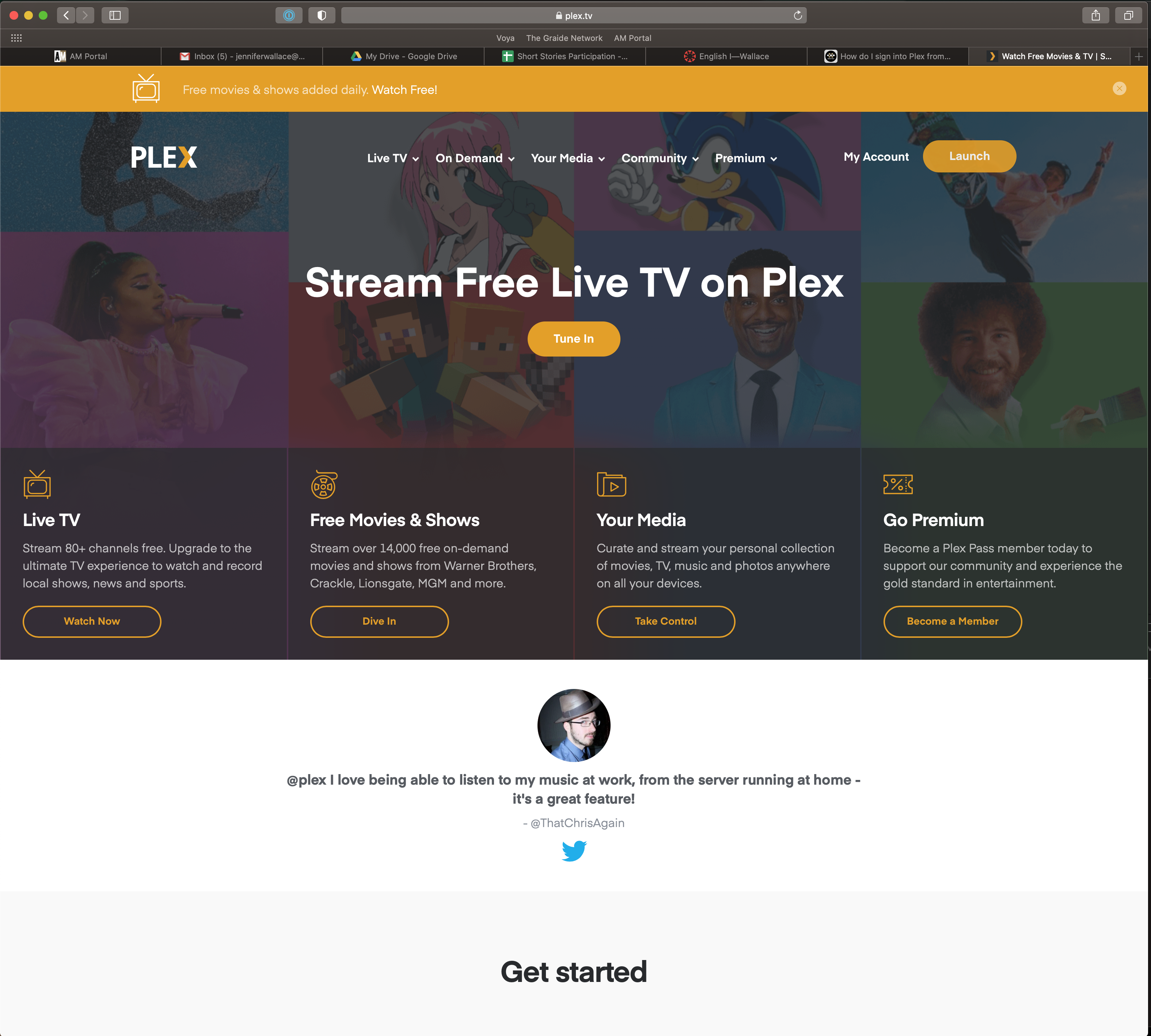 4. You might be redirected to a page that looks like this. If that happens, just click "Launch" in the upper right hand corner.
5. If you don't see "Movies" or "TV Shows" in the left column ... click on "More"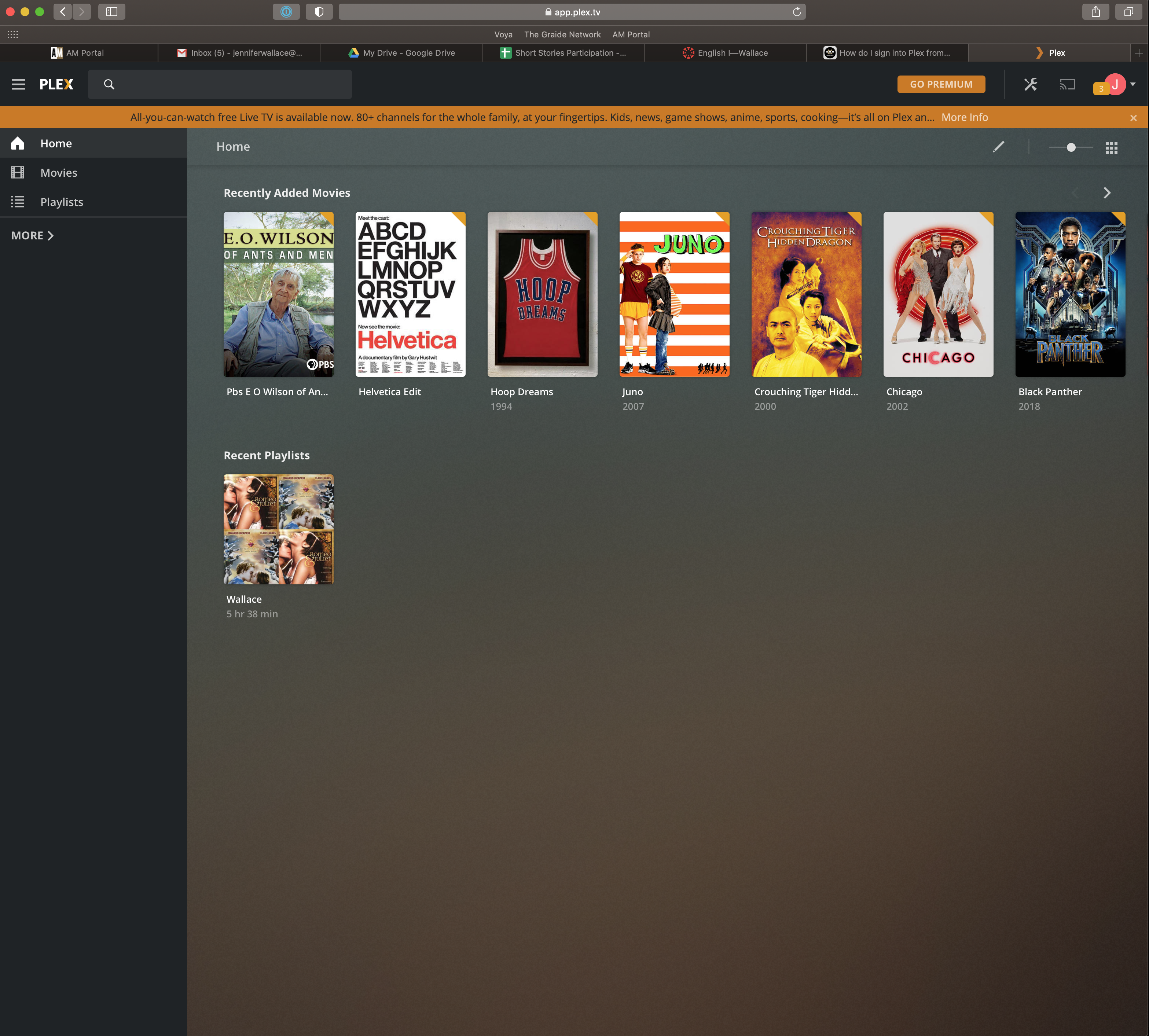 6. You'll need to "Pin" "Movies" and "TV Shows" (and Playlists if you create or use them). Do this by clicking on the three dots that appear next "Movies" and "TV Shows" when you hover over them in the left hand column -- click on the word "Pin" when it pops up.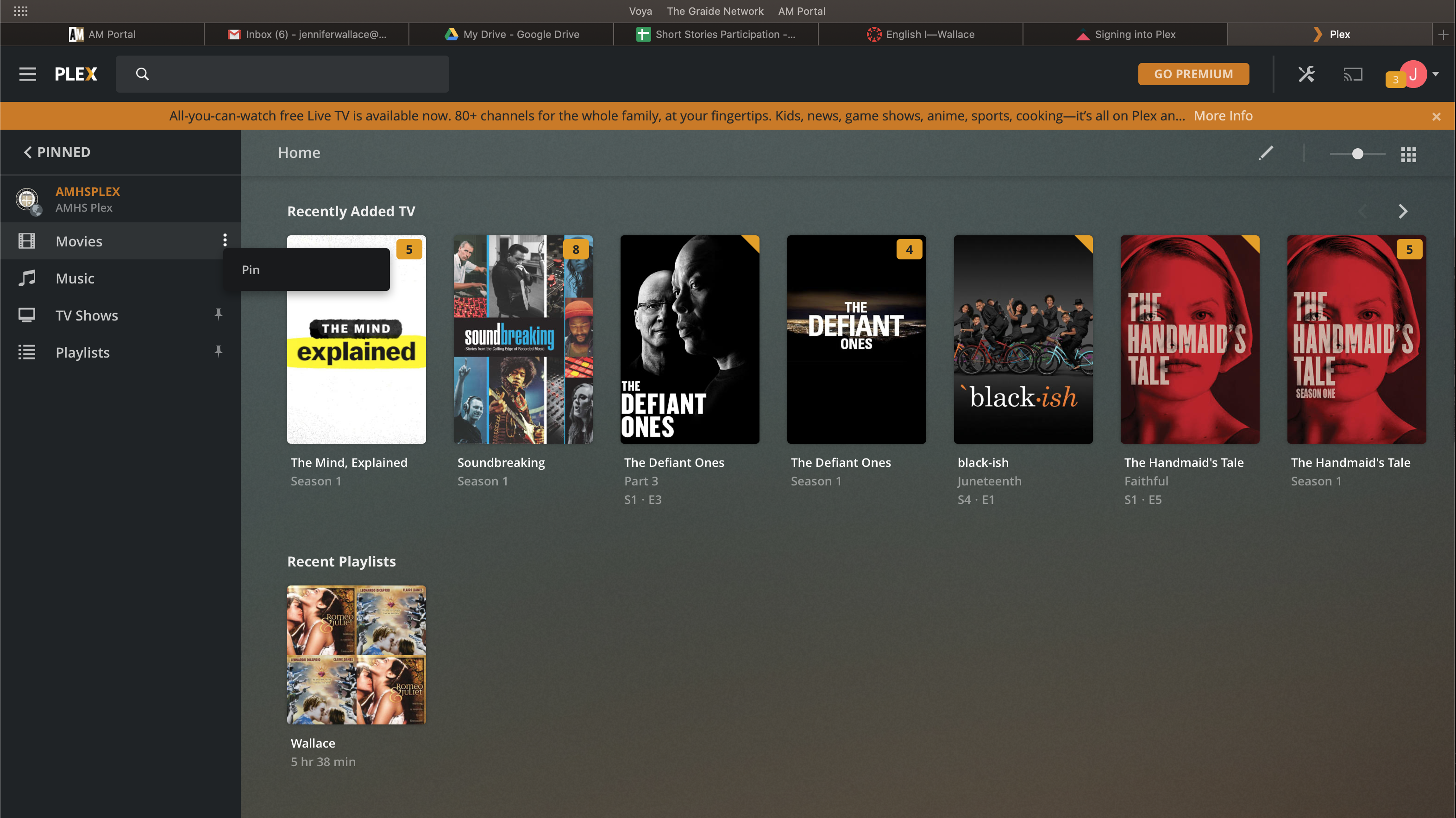 7. Once you've done that, you'll see TV Shows and Movies populate on your home page. You can also search for any specific movies or TV shows you want or need.
8. If you can't find the movie you're looking for, put in a help ticket.