The best practice for uploading a file to Canvas is to use GoogleDrive.
Notability
If you need to upload a Notability file, you will first need to back up your Notability notes to GoogleDrive.
Open Notability.
Tap on settings (the gear) in the bottom left corner.
Tap on Auto-Backup.
Select GoogleDrive.
Tap on File Format and change the format to PDF.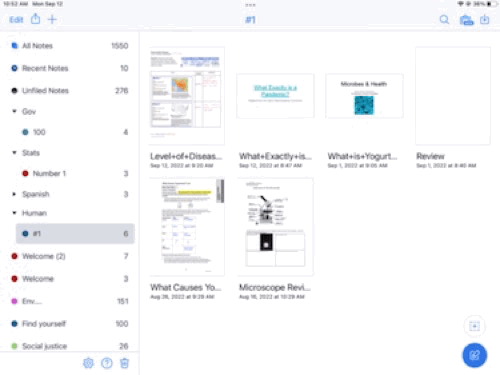 Canvas
How to upload a file from GoogleDrive to Canvas for the first time:
Open Canvas.
Select the assignment.
Tap Submit Assignment.
Tap File Upload.
Tap Files (bottom middle).
Tap Browse (top left).
Tap the menu (3 dots) near the top left.
Tap Edit Sidebar.
Turn on GoogleDrive.
Select GoogleDrive.
Search for your file.
Submit the assignment.